Wedding DJ Barrie
So you're looking for a Wedding DJ ?
Check out our promo video below!
We do cool things, for cool people.
Expect MORE From your  wedding DJ service.
Our approach to weddings is a little different. We actually want to do more for your event, than you even knew was possible. Long gone are the days that a wedding dj should ever be playing "YMCA" and "The Chicken Dance" – where everyone has to line up, play a silly game, and is forced into having fun. We want to create a unique experience for all of our weddings that is just as unique as the couple who hire us. This it very serious, and we take great pride in the fact that you would trust us with one of the biggest days of your life, and want to create an experience that will be very hard to forget.
We want to play good music, that your guests actually want to hear. Create a vibe over the course of a day, that ends up turning into an insane party at night. Where none of your guests want to leave early, none of your guests are complaining about the music, and ALL of your guests are STILL on the dancefloor at 12:59 screaming ONE – MORE – SONG.
This is our promise to you. And this is how we'll do it.
????????????
First, we create a super fun and light vibe over the course of your day, scouting your guests thru music to find out what song has them tapping their toes without them even knowing it. The vibe continue's thru to dinner, and this is a perfect moment where the fun and cheesy games should happen… Where everyone is just loving life, drinking, partying and everyone is just sharing the moment, in the experience that is – your wedding day.
Think about the music that your family loves, that will connect with them on another level when we are planning your wedding. A little protip 😉
And than its just real DJ's playing nothing that the music you want, and the music your guests want. It's a simple concept, and very easy to do, but extremely difficult to master.
We are REAL DJ's.
Our soul is in the music.
We didn't just buy some speakers.
Polished, professional, and precise. This is what we stand for.
We don't make a gamble on who shows up to your event. There's an old adage – "The DJ that show's up can make or break your ever." and it can't be any truer to this day.
We also use the newest technology so there will never be any "technical issues." Many companies will add into their sales pitch, that they have duplicates of everything on hand in case something dies? We are not sure how this is a positive? There will never be anything outdated, and we use the newest technologies so we can always take your event to that next level.
We assume this is what every couple wants to hear? We are stress free wedding dj's.
Give us your time line, tell us what you want, your vision for your big day, not to play "Old Town Road" and we'll do the rest.
So you can worry about having fun at your party.
We can't guarantee everything will be down to the minute, *cue Dad's 30 minute speech and than gets emotional*, but we'll be sure to hurry him up if that is the case.
All in all, we will nail your event in advance, so you can worry about enjoying your day.
We get it, every event is different. We all have different tastes. Let us know your vision, and we'll create the night of your life.
Do you have a specific look you are after?
Is there a set budget?
You probably didn't know, but spending the money on decor with your DJ's is one of the most cost effective way to bring your room to life. With a few little lighting tricks, your room can come alive, and create a vibe that can be obtained no other way.
Supreme DJ's proudly supports marriage equality and has the ability to produce culture rich events anywhere in the world.
Give us a call at 647-965-6588 or complete the contact us form on this site to get your party started with Supreme DJ's.
---
The Supreme DJ's Wedding DJ Process is simple.
1. Contact us (by phone, email or the contact us form on this site) for availability – than set up your initial consultation with Supreme DJs Barrie. *If there is a specific person you want to work with please let us know.* (all our DJ's are amazing.)
2. Meet with your DJ and host for coffe, OR virtually – FB/zoom/skype
3. Your date will be held for two weeks after the meeting, and when you feel like its time to book, we will provide you with a quote and contract to secure your date.
4. The planning begins! During the planning phase, we are standing by to help with ANYTHING! We will then have at least once "creativity session", so that we can dial in the vision for your event, and allow us to get to know each other a little better ! Please bring all of your idea's and all of your dreams!
5. We'll figure out and last minute details a week or 2 before your event, reassure you that you have NOTHING to worry about.
6. The big day – ENJOY YOUR DAY.
---
We create memories.

We create moments.

𝗪𝗲 𝗰𝗿𝗲𝗮𝘁𝗲 𝘁𝗵𝗲 𝗻𝗶𝗴𝗵𝘁 𝗼𝗳 𝘆𝗼𝘂𝗿 𝗟𝗜𝗙𝗘.

Exactly the way YOU want. 🗸
We pride ourselves in being different than EVERY DJ company in Barrie, let alone every DJ company in the world!
Expect MORE from your DJ.
---
Each package can be customized to suit your needs. Just shoot us an email(Drew@SupremeDJs.ca) or give us a call at 647-965-6588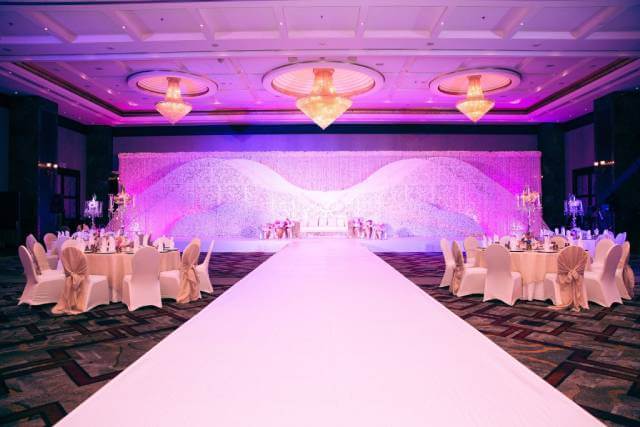 ---